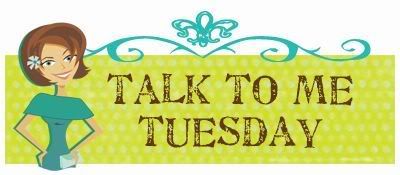 I was checking out Ali Edwards site and ran across her idea for picking "one little word" to try to live by for 2009. Today while browsing Tip Junkie, this was their Talk to me Tuesday discussion so I thought I would share my word and goals. I have already started off well as I have started a journal and wrote an entry for past 5 days, only 360 more to go can I make it. YES I CAN!!!
My word for 2009 is going to be determined. I am determined to....
*get fit & healthy
*get several rennovations/repairs completed to our home that we have been putting off
*become more financially sound
*journal daily/weekly whether be by video or handwritten about my everday thoughts, etc. for my children (making sure precious memories are preserved for their future)
*put scrapbooking my memories/pics of my family 1st (which has been pushed aside for quite some time)
* to complete anything else I put on my "Bucket List for 2009"
Thanks for getting me motivated to start 2009 off with a bang!